3 Tile Layout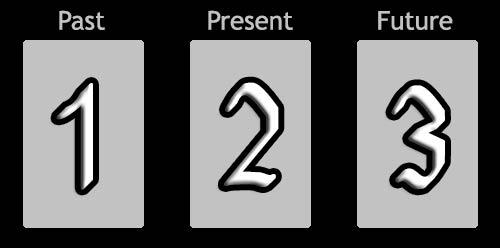 Difficulty: Very easy
This simplistic chronological layout can be used to shed light on the influences that are now behind you, current influences, and what is approaching in the near future. Not much explanation is necessary on this one.
Your 3 Tile Reading
The Past

Wan 4
The Present

Circles 6
The Future

Bamboo 7

The Past

Wan 4

Symbol: Lute

The Lute tile indicates a need for relaxation, a break from the stress of your everyday life. For people nearing the end of their career it may suggest that the time for them to retire has come.

The Present

Circles 6

Symbol: Peach

The Peach tile represents the female spirit in its purest form. Where the Peach tile appears it is likely a woman or possibly a young girl will play an important role in outcome of your reading.

The Future

Bamboo 7

Symbol: Tortoise

The Tortoise tile suggests impatience with the time certain aspects are taking to play themselves out. It is likely any open issues you may have will need extra attention and patience to resolve properly. The Tortoise also symbolizes long life.