Draw One Rune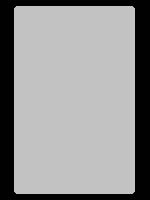 Difficulty: Very easy
The single rune draw is best for times when you want to focus on one thing without any potential complications. It can be used for just about any question you can ask, including to draw a rune of the day, week, or even your ultimate destiny. It can also be used in succession, as some readers like to pull one rune at a time as a story unfolds. Some readers don't even like to use actual layouts, relying on this method alone.
Your Rune

Perthro
As the rune of fate and gaming, Perthro suggests that people are remembered for the games they play. Uncertainty, a mystery, secrets, hidden things, the unknown, gambling. Initiation, knowing one's purpose, knowledge of one's self. Evolutionary adaptation.

Pertaining to feminine things such as the mystery of fertility. Good times and companionship, fun and friends, a time of joy. Connected to prophetic dreams, old memories may be stirred resulting in personal revelations and clarity of thought.

Ill-dignification can mean: addiction, stagnation, loneliness, malaise, disappointment, disloyalty.