Decision Spread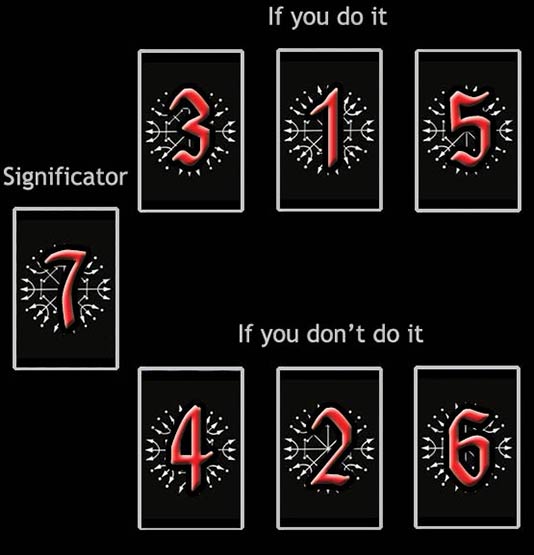 Difficulty: Easy
This simple but highly useful spread calls for a question to be asked in this format:
"What happens if I do (X), and what happens if I do not do (X)?"
Please note that it should not be viewed as a decision between 2 different options, but about whether or not a single option should be exercised. A second option would call for a separate reading.
Card #7 is the significator, the overall theme of the query.
Cards #3, #1, & #5 represent the chronological sequence of events that occurs if you choose to do (X).
Cards #4, #2, & #6 represent the chronological sequence of events that unfolds if you choose NOT to do (X).
Your Decision Reading
The Significator

Jack of Diamonds
Outcome if you do it:

Ace of Hearts

6 of Hearts

The Emperor
Outcome if you don't do it:

Duality

The World

Queen of Hearts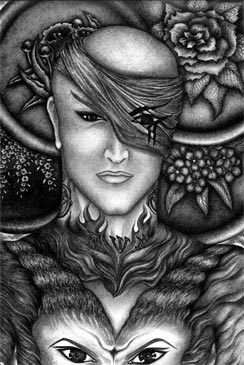 Jack of Diamonds

Acknowledging what has been amassed or coveted can either bring pleasure or discomfort depending on how it is utilised or directed. Facing of consequences for misuse of resources or finances. Guidance to use the heart when assessing what is of worth as well as the head. Sharing of experiences with others so that lessons can be learned, thus reducing the chance of the situation being unnecessarily repeated.

Outcome if you do it: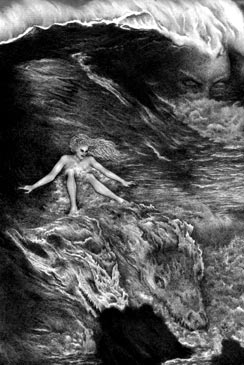 Ace of Hearts

The possibility of extremes of emotion being experienced in equal measures. The real chance of being brought down to a ground level of being should we feel we have become over confident or egotistical. The start of an emotional roller coaster ride, possibly accompanied by a willingness to take risks even though it may cause us to crash harder as a result.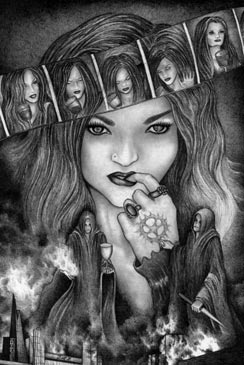 6 of Hearts

Taking stock of yourself and where you have come from. This may give an indication of what is to come. Seeing yourself or others around you with eyes wide open, thus being aware of issues previously hidden. Being objective when viewing your previous actions, and by keeping emotion out of the equation it can lead to constructive enlightenment. Having no regret of previous actions, but acknowledgement of the fact they can prove to be valid life lessons for the future.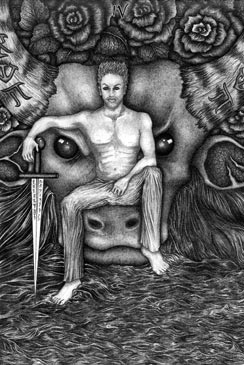 The Emperor

The Emperor card represents structure; the need for it or lack of it. It is about setting standards to adhere to, limitations and boundaries of rules of engagement and maintaining them. At a stage when one cannot identify such boundaries, The Emperor provides an idealized example until rigid adherence becomes a burden of expectations.

As the Seeker, this card represents the need to identify standards that are meaningful rather than those imposed by others. To discard old boundaries or limitations for new ones is a stage of self-regulation by which one identifies the principles to live by.

In a situation, this card suggests that stability may be achieved when a sound structure is in place.

Outcome if you do not do it: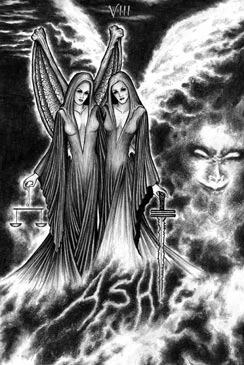 not1card

Duality (traditionally known as Justice) is the card that represents cause and effect. Taking responsibility is not about assigning blame or surrendering to consequences blindly; rather it is about owning up to the circumstances we have helped create for ourselves.

Duality as an individual in a reading reminds us to weigh the severity of our actions carefully for every choice that we face and subsequent decision that we make sets the wheel in motion.

Duality as a situation may indicate the need to remain objective and impartial in assessing options that are open to the individual. Sometimes, clarity of thought cuts through confusion where emotions cloud the judgement.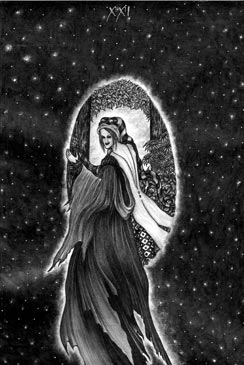 The World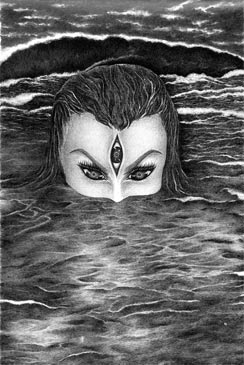 do3card

The ability to 'read' on an emotional level thus seeing what may be hidden from us (often classed as being able to see behind the mask). The ability utilise a different angle of approach thus having a deeper understanding in comparison to others who only have two dimensional abilities. Overcoming or conquering of fears. Taking control of emotions whereby calm can then ensue. This could indicate a person who keeps their feelings to themselves, preferring to only show what they feel comfortable in showing, with a lot happening below the surface.