Draw One Card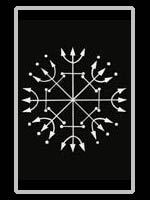 Difficulty: Very easy
The single card draw is best for times when you want to focus on one thing without any potential complications. It can be used for just about any question you can ask, including to draw a card of the day, week, or even your ultimate destiny. It can also be used in succession, as some readers like to pull one card at a time as a story unfolds. Some readers don't even like to use actual spreads, relying on this method alone.
Your Card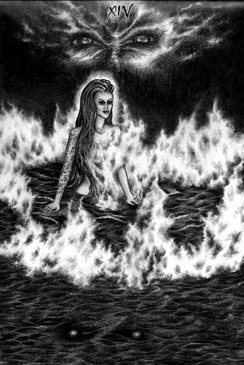 Temperance
Temperance demonstrates the ability to maintain equilirium between opposing elements; she is the bridge between extremes.

The Seeker as Temperance suggests a path of moderation; seeking internal balance before one is ready to face external challenges. This card may indicate the need to resolve conflicting aspects within ourselves before we are able to restore peace into our environment.

As a situation, this card indicates a stage of mediating between opposing views; finding the middle ground to facilitate progress; restoring order in a disruptive environment. As such, we may need to explore options that allow amicable solutions to present themselves rather than allow one or the other extreme to take over.