Draw One Card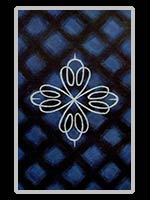 Difficulty: Very easy
The single card draw is best for times when you want to focus on one thing without any potential complications. It can be used for just about any question you can ask, including to draw a card of the day, week, or even your ultimate destiny. It can also be used in succession, as some readers like to pull one card at a time as a story unfolds. Some readers don't even like to use actual spreads, relying on this method alone.
Your Card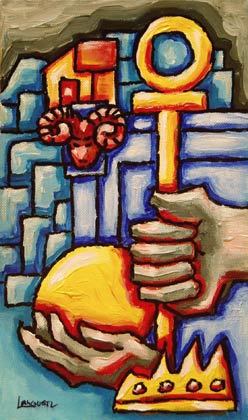 The Emperor
The picture has the effect of being rather poor and harsh. The blue colours represent coolness, but due to the red and yellow one can sense a certain energy, which also appears in Aries' head at the corner of the throne, connected astrologically with the Emperor.

The card's number four, which also represents the element earth, can be found in the house in the square of rocks and the crown also shows four spikes and four stones. Further symbols of the Emperor are an orb (symbol of world dominion) and a form of sceptre (symbol of materialism in life).