Draw One Card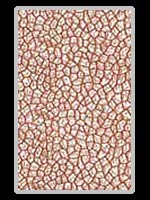 Difficulty: Very easy
The single card draw is best for times when you want to focus on one thing without any potential complications. It can be used for just about any question you can ask, including to draw a card of the day, week, or even your ultimate destiny. It can also be used in succession, as some readers like to pull one card at a time as a story unfolds. Some readers don't even like to use actual spreads, relying on this method alone.
Your Card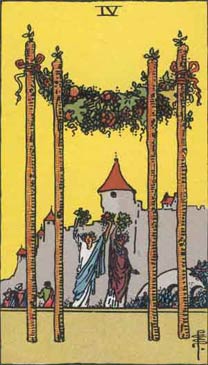 4 of Wands
From the four great staves planted in the foreground there is a great garland suspended; two female figures uplift nosegays; at their side is a bridge over a moat, leading to an old manorial house.

Divinatory Meaning:

They are for once almost on the surface - country life, haven of refuge, a species of domestic harvest-home, repose, concord, harmony, prosperity, peace, and the perfected work of these.