Comic Strip Spread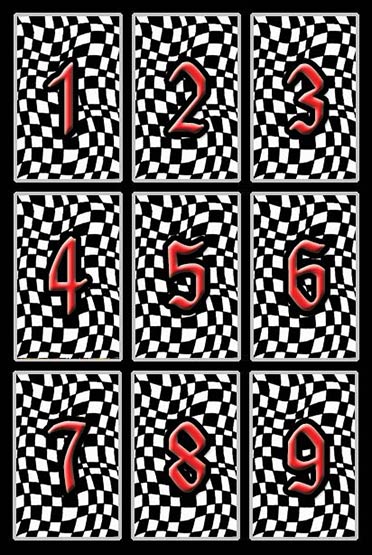 Difficulty: Simple
Note: This spread works best with decks like the Diary of a Broken Soul or Surrealist Tarot because they display scenes rather than pips and do not use reversals.
The Comic Strip Spread is an extremely simple 9-card chronological spread that looks like a page of a comic book. This method should be used to get a glimpse of the future as it would pan out naturally. You may also want to check your biorythm. The spread is easy to read as a story, just like a comic book.
The main subject is apparent in the first card, while the story plays out through the following cards.
Pay particular attention to the cards and the relationships to their neighbors. Notice which directions the cards are facing, and how they interact.
Your Comic Strip Reading
| | | |
| --- | --- | --- |
| The Dog | The Crucifix | The Heart |
| The Rocket | The Egg | The Ways |
| The Star | The Mice | The Tower |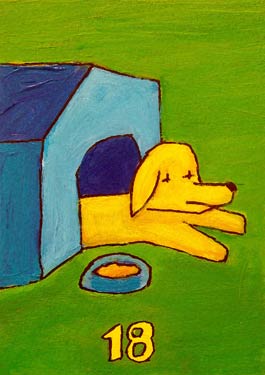 Card 1: The Dog

A follower, faith, belief, simple kindred spirit, friendliness, connection, friend(s), obedience, finding one's role in the group. The Dog indicates you have a true friendship you can rely on.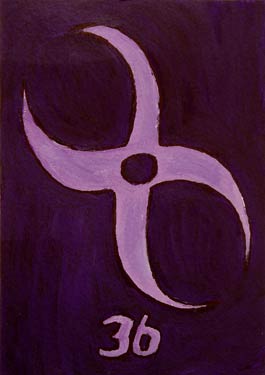 Card 2: The Crucifix
Symbol of fate, karma, guilt, knowledge, belief, tests, sacrifice, grand endings, tough love, and hard lessons. The Crucifix indicates that you may have to make a considerable sacrifice.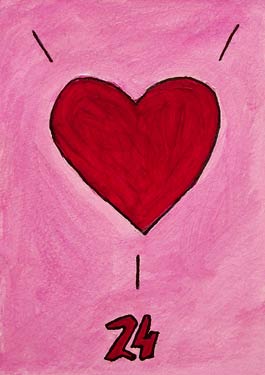 Card 3: The Heart
Love, feelings, the heart of something, connection, the Soul.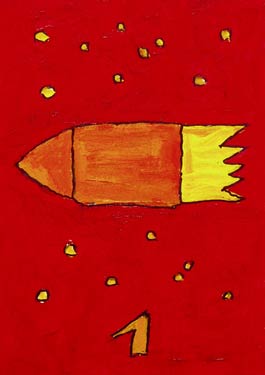 Card 4: The Rocket
The rocket is the active part of the moon. This is the area of earth. The rocket breaks out.

Thoughts, good news, precognition, an augury. This is a messenger of good fortune, perhaps a young man. Your intentions will go well.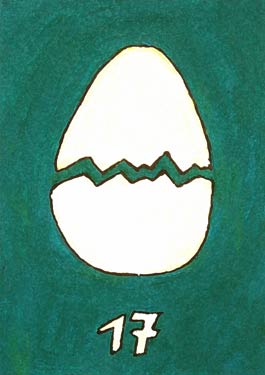 Card 5: The Egg
The process of cleansing one's self. The stork is a deliverer. It delivers the message of card that occurs before it to the card that appears after the Stork. The ever-evolving nature of love.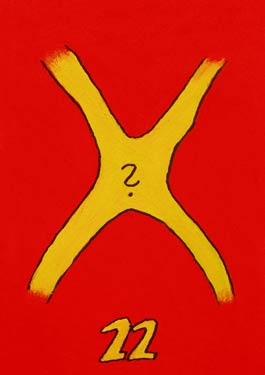 Card 6: The Ways
A choice, probability, not knowing, doubts. The Crossroads indicate the need to make a choice. You can easily avoid your problems, but you may wish to address these issues before they grow so big that they will take far more energy to deal with.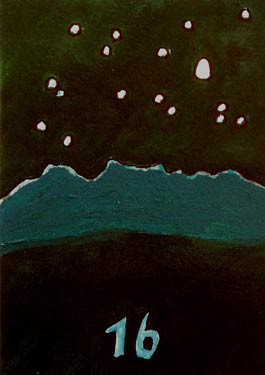 Card 7: The Star
The universe and the laws that govern it, the state of life and existance, spiritual aspirations, the melancholy of dreams, eternity, universal consciousness, a spirit guide. The Star signifies success and the attainment of your goals. It reaffirms that you are on the right path and can move forward with confidence.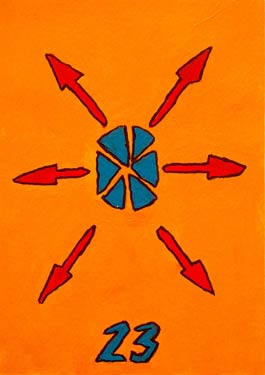 Card 8: The Mice
Obstacles, losses, hidden enemies, old debts, secrets that eat away at a person, annoyances. The Mouse signifies some minor losses from which you should recover easily, as long as you deal with them while they are still small.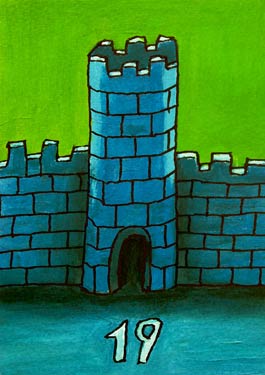 Card 9: The Tower
Earthly power, dominion, law and order, material success, stability, skill in confrontation, aloofness, remoteness, and the elevation of the spirit. The Castle is a sign you will attain success and stability.