3 Tile Layout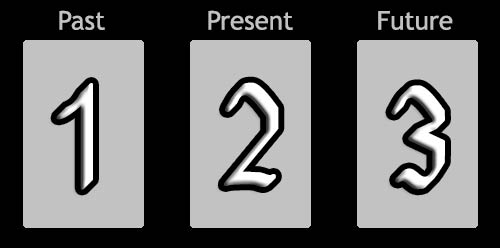 Difficulty: Very easy
This simplistic chronological layout can be used to shed light on the influences that are now behind you, current influences, and what is approaching in the near future. Not much explanation is necessary on this one.
Your 3 Tile Reading
The Past

Circles 1
The Present

West Wind
The Future

Cat

The Past

Circles 1

Symbol: Pearl

The Pearl tile denotes the attainment of wealth and a life of luxury. The task will be to balance the spiritual self with the physical self.

The Present

West Wind

Symbol: Metal

The West Wind tile represents an obstacle that must be faced before you can make progress towards your goals. This obstacle may be anything, from a person to needing to find work.

The Future

Cat

A cunning and wiley hunter, though aloof and somewhat of a loner. The cat's eyes are said to drive evil spirits away, especially at night because of the way they seem to glow in the dark. The cat is symbolic of nighttime and represents a light in the dark, a guiding spirit.