3 Bones Layout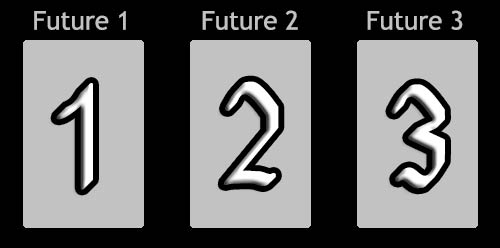 Difficulty: Very easy
This method of reading draws 3 tiles out of the mixed group of mahjong tiles or dominoes. They are flipped to answer the query in chronological order.
Your 3 Bones Reading
#1

Circles 1
#2

Summer
#3

Bamboo 6

Bone #1

Circles 1

Symbol: Pearl

The Pearl tile denotes the attainment of wealth and a life of luxury. The task will be to balance the spiritual self with the physical self.

Bone #2

Summer

Symbol: The Woodcutter

The Woodcutter employs three of the 5 elements central to Chinese philosophy: Fire, Wood and Metal. He is ambitious and full of drive and energy. He represents gain and success through dedicated work.

Bone #3

Bamboo 6

Symbol: Water

The Water tile denotes a need for communication. A trip may be necessary to communicate properly. You may be called upon to present proof of ownership or that an event actually took place.