Draw One Rune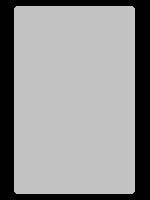 Difficulty: Very easy
The single rune draw is best for times when you want to focus on one thing without any potential complications. It can be used for just about any question you can ask, including to draw a rune of the day, week, or even your ultimate destiny. It can also be used in succession, as some readers like to pull one rune at a time as a story unfolds. Some readers don't even like to use actual layouts, relying on this method alone.
Your Rune

Sowilo
Sowilo is the sun; the life source of the world, the destroyer of ice. The life-force, health. A time when you will be able to grab the reigns of power to make positive changes in your life. It is a rune of fortune, health, clarity of thought, vitality, accomplishment, and victory. Contact between the higher self and the unconscious.

Success, glory, honor, victory, health, and success. Wholeness, fullness, raw power, primordial force, natural phenomenon, sword of fire, baptism by fire. This very powerful and generally positive rune sheds the light of a sunny day on a reading.

Ill-dignification suggests bad ideals, bad company, tainted victory, trickery. Excessive force, destruction, retribution, bad karma.