Path Spread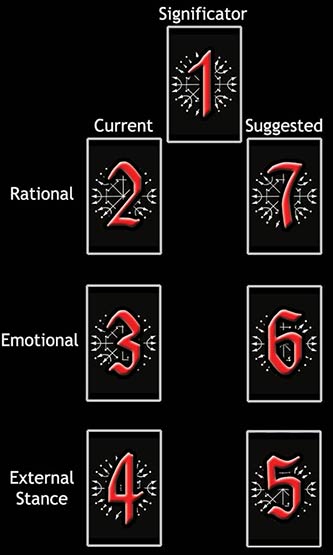 Difficulty: Easy
For the Path, the querent asks for suggestions on how to behave properly in order to achieve a desired result. The Current column shows how the querent has been acting, and the Suggestedcolumn suggests how the querent should act in order to achieve a certain goal. The chart-like spread uses the standard 3 levels: Rational, Emotional, and External Stance (how one projects one's self outwardly). When comparing the Current to Suggested cards, the most important thing is to notice the differences between the 2 cards. It is these differences which hint at the behaviors that you should think about changing.
Card #1 is the significator, the card which should reflect the nature of the query and/or the desired outcome.
Card #2 shows the way you are and have been thinking. Card #7 shows how you need to change the way you think in order to serve yourself better.
Card #3 tells you about your emotional attitude. Though it may seem difficult to manipulate one's own emotions, it can be done if you put your mind to it. For example, acting a certain way such as smiling intently for a few minutes will lead the emotions to follow. If you try this, as silly as the exercise seems, you will find that this evokes the emotion of happiness. For this reading, you should try to make yourself feel the way that Card #6 tells you.
External Stance means how you act outwardly, how you hope others see you. Card #4 tells you how you were acting, while #5 indicates how you should act outwardly, for other people's sake. It is the differences between these cards that hint at what behavior patterns should be altered.
Your Path Reading
Current

The Significator

6 of Clubs

Suggested

Thought


Imprisoned Instincts

4 of Spades

Emotion


Page of Spades

3 of Hearts

External Stance


Jack of Diamonds

3 of Diamonds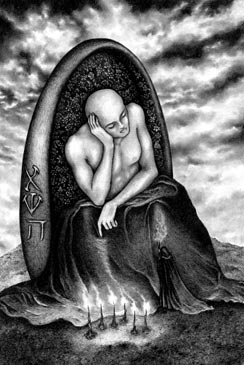 The Significator

6 of Clubs

Boredom or apathy with what we are doing or what we have achieved. The giving up on a task before it has reached completion or conclusion. Lack of attention to a task at hand, with a risk all efforts made to that point could reverse or come undone. Falling asleep mentally or spiritually through lack of inspiration or motivation.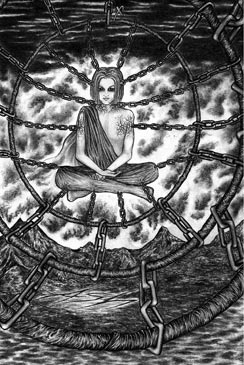 Current Thoughts

Imprisoned Instincts

Imprisoned Instincts is traditionally known as the Wheel of Fortune card in tarot. While it denotes sudden change for better or worse, nothing in life happens overnight. Sometimes, we are aware of signs of change and address them or we may overlook them and pay for consequences later.

As the seeker, this card indicates that methods of coping to circumstance surrounding us contribute to what happens in the future. Thus, taking responsibility for decisions we make empower us to create the future we wish for ourselves. Taking action is a choice; doing nothing to change our circumstances is also a choice.

As a situation, Imprisoned Instincts suggest a change and while the circumstances may be out of our control but how we deal with what happened/happens is. Perhaps it is time to assess at personal methods of coping and not the event itself.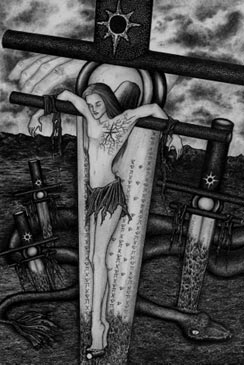 Suggested Thoughts

4 of Spades

The need for mental release or relaxation. The taking of a 'time out' from situations that may have been the main contributory factors leading to mental fatigue. Acceptance of limitations, as well as acknowledgment of personal weaknesses. The courage to go public and be open regarding mistakes or shortcomings.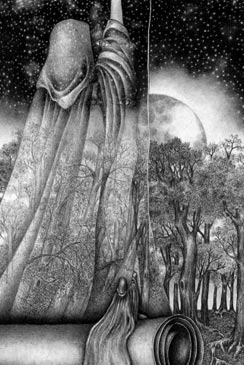 Current Emotions

Page of Spades

Concise method of expression using appropriate methods or tools for any given situation. Changing the environment around you by replacing anything that harbours memories of the past or elicits less than conducive emotion. Change of approach whereby the bigger picture becomes more apparent.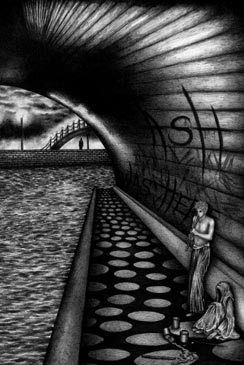 Suggested Emotions

3 of Hearts

The demonstration of being a true friend in circumstances where others may choose to turn a blind eye. Being with someone and accepting them for what they are and who they are. A state whereby it is possible to feel comfortable with the energies of another, even though both parties may be partaking in different activities. The ability to watch over someone we care about without taking on the role of judge and jury should we disagree with their actions.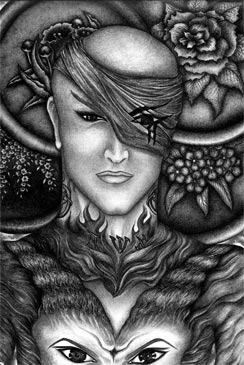 Current External Stance

Jack of Diamonds

Acknowledging what has been amassed or coveted can either bring pleasure or discomfort depending on how it is utilised or directed. Facing of consequences for misuse of resources or finances. Guidance to use the heart when assessing what is of worth as well as the head. Sharing of experiences with others so that lessons can be learned, thus reducing the chance of the situation being unnecessarily repeated.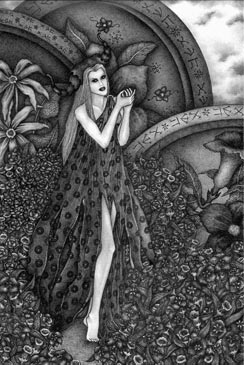 Suggested External Stance

3 of Diamonds

Being grateful for what you have at your disposal, or offering thanks to those who have provided. Prioritising where to invest money or effort. Investing wisely in order to see long term gains or profits. Expecting everything to provided for us with little or no effort on our part to earn those provisions.