Relationship Spread #1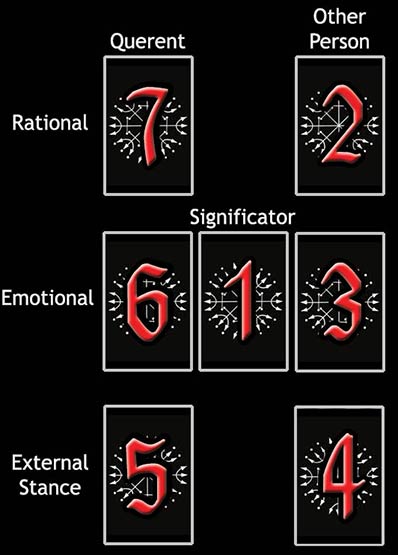 Difficulty: Easy
This spread is easy to read, like a convenient chart. In this spread, court cards generally indicate actual people with the same characteristics. Knights (or corresponding Princes, but not Kings) and Queens are meant to represent actual men and women in this tarot spread. Look for patterns in the cards as always.
Card #1 is the overall significator of the relationship. The 2 columns on either side of the significator characterize each individual's role in the relationship. The relationship does not have to be romantic. In fact it could be a relationship between a person and a group, or even how 2 groups relate.
The top row, cards #7 & 2, shows the conscious thoughts of each person, or what they think about the relationship and likewise how they view their partner.
The middle row, cards #6 & 3, shows the way each individual feels about the other. Emotional awareness corresponds to a person's unconscious thoughts that run deep, effecting a person in ways he or she is not fully aware of.
The bottom row, cards #5 & 4, represents the way each person behaves, in other words the stance taken regarding the relationship. The way a person acts may be genuine, but sometimes people are phony and manipulative, so it is best to weigh this card against your partner's other cards to determine if they match up.
Your Relationship #1 Reading
You
Other Person
Thought

The Emperor

The Priestess
Emotion

King of Diamonds
The Significator

5 of Clubs

3 of Spades
External Stance

9 of Spades

6 of Clubs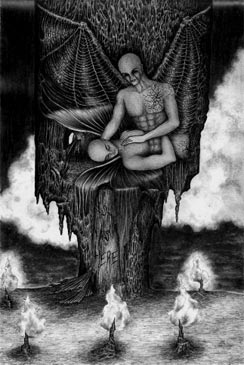 The Significator

5 of Clubs

Dilemma of moving forward with a risk of something we value or cherish being left behind. Being held back through misguided ideas of unselfish service to others. When associated with selfish actions it can indicate an expectation that others will follow in our path or share in our chosen dream, even if it is not their destiny to do so.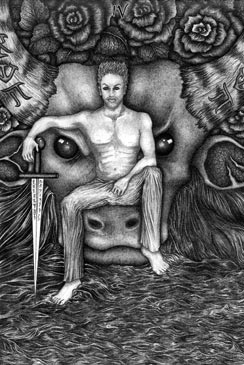 The Querent's Thoughts

The Emperor

The Emperor card represents structure; the need for it or lack of it. It is about setting standards to adhere to, limitations and boundaries of rules of engagement and maintaining them. At a stage when one cannot identify such boundaries, The Emperor provides an idealized example until rigid adherence becomes a burden of expectations.

As the Seeker, this card represents the need to identify standards that are meaningful rather than those imposed by others. To discard old boundaries or limitations for new ones is a stage of self-regulation by which one identifies the principles to live by.

In a situation, this card suggests that stability may be achieved when a sound structure is in place.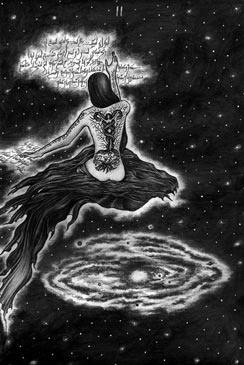 The Other Person's Thoughts

The Priestess

The Priestess card may suggest non-reaction. Whether caused by tension or inner turmoil, it is a stage where opposing influences may require time to find balance once again.

The seeker as The Priestess cannot yet dicipher the signs to understand them, thus it is necessary to watch, listen, learn and not react in order to make informed choices.

The situation as The Priestess may indicate a time to reflect on root causes of opposing influences that are contributing to tension in an environment.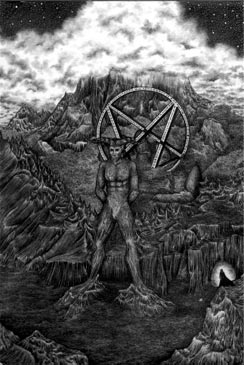 The Querent's Emotions

King of Diamonds

Making do with what you have at hand. Growing or cultivating for yourself, lessening the burden on others to provide for you. Create a sense of discipline and order with everything being in its appropriate place. Keeping of a level head, or having your feet on the ground when considering what is important in life. This could indicate a person who is very good regulating their financial or material life, identifying with and working with any fluctuations around them.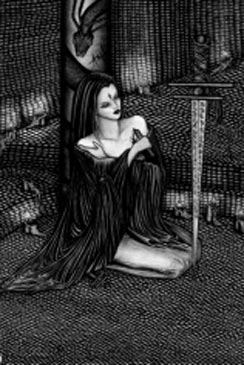 The Other Person's Emotions

3 of Spades

Loss of faith or believe, a pessimistic outlook in general. Internalising of negative emotions. A numbing of the soul or spirit to the extent we also become numbed to the pain or hurt that comes from external sources. The need to use insight to identify the real cause of pain or upset, as opposed to misperceived sources. The urge to cut within in order to release harmful or negative emotions.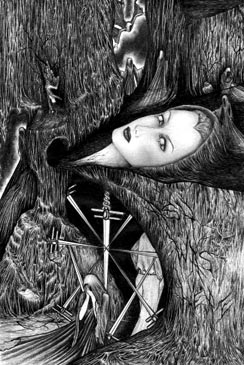 The Querent's External Stance

9 of Spades

Feeling of despair or of being trapped. The incorrect belief there is no movement possible within a current predicament. Current aims or objectives tantalisingly out of reach. Indications that a problem or obstacle needs to be examined from a different angle or viewpoint if a way forward is to be identified. Giving up too easily on a task believing there is no hope.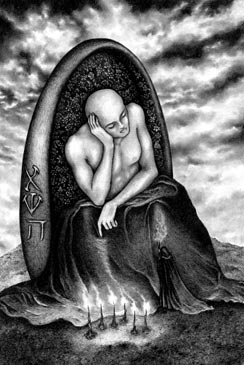 The Other Person's External Stance

6 of Clubs

Boredom or apathy with what we are doing or what we have achieved. The giving up on a task before it has reached completion or conclusion. Lack of attention to a task at hand, with a risk all efforts made to that point could reverse or come undone. Falling asleep mentally or spiritually through lack of inspiration or motivation.