Draw One Card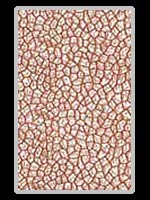 Difficulty: Very easy
The single card draw is best for times when you want to focus on one thing without any potential complications. It can be used for just about any question you can ask, including to draw a card of the day, week, or even your ultimate destiny. It can also be used in succession, as some readers like to pull one card at a time as a story unfolds. Some readers don't even like to use actual spreads, relying on this method alone.
Your Card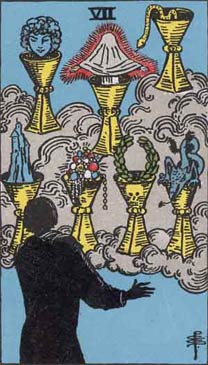 7 of Cups
Strange chalices of vision, but the images are more especially those of the fantastic spirit.

Divinatory Meaning:

Fairy favours, images of reflection, sentiment, imagination, things seen in the glass of contemplation; some attainment in these degrees, but nothing permanent or substantial is suggested.