Relationship Spread #2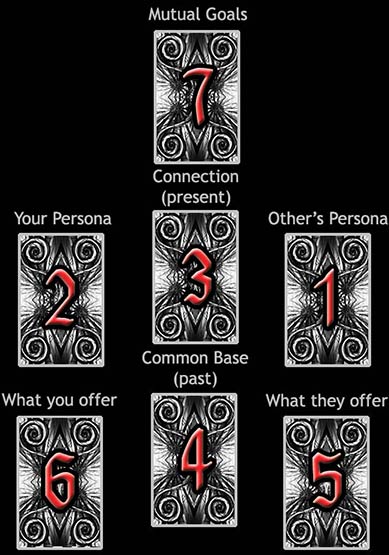 Difficulty: Easy
This relationship spread focuses on the common ground of the relationship, with 3 cards in the middle column showing the common ground. The middle column essentially shows the past, present, and future of the relationship.

Card #4 shows the common base of the relationship, which may be thought of as the past events which have shaped their characters, bringing them together. Card #3 represents the current connection that binds them together, the values they share. Card #7 shows the common goals that would keep them together moving into the future.

The columns on either side show what each partner brings to the table. Remember, relationships need not be romantic, and they partners could even be groups rather than individuals, whatever you choose. In this layout, the other person is on the left hand side, and you, the querent on the right.

Cards #1 & 2 indicate the separate personalities of each member of the relationship. These cards form a sort of bridge with the cards beneath them, #5 & 6, which show the qualities that each partner offers the other person, and thus to the relationship as a whole.
Your Relationship #2 Reading
| | | |
| --- | --- | --- |
| | Mutual Goals | |
| Your Qualities | Connection (Present) | Others' Qualities |
| What You Bring | Common Base (Past) | What They Bring |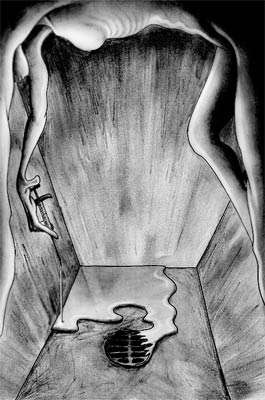 7: Mutual Goals

Queen of Wands

An homage to H.R. Giger's Alien Hieroglyphs and an insult to perspective. A wand that does nothing more than sap the life from you and squirt it down the drain.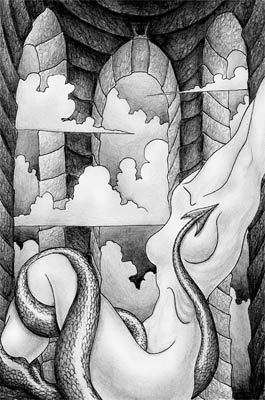 3: Connection

The Beast

3:00 - Card 7

AKA Judgement or The Angel in traditional Tarot. Female, Air, Aries.

Birth, gain and success. To eat the apple and learn mastery of life and death. To nurse and grow strong. To win. These are all steps toward the goal but not the goal itself, to mistake the method for the achievement will leave one halfway there.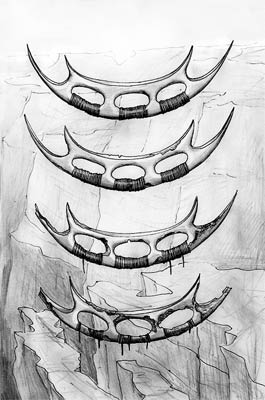 4: Common Base

4 of Swords

Heghlu'meH QaQ jajvam!

(Today is a good day to die!)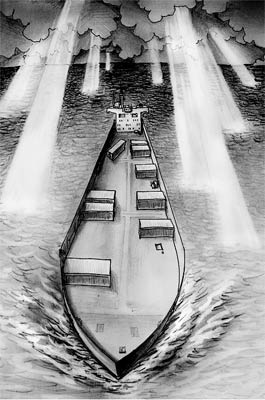 2: Your Qualities

9 of Cups

A whole lot of cargo looks minimal when it's loaded onto a gigantic ship. This applies to more than one might expect.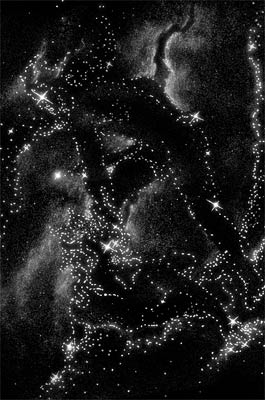 1: Their Qualities

The Star

AKA The Star in traditional Tarot.

In this case it's Perseus slaying Medusa, a homage to Marqueste's sculpture.

Crowley explained every man and woman is a star. Astrologically, we all effect the fates with our rises and falls. We also congregate into bodies which are no mere illusion, but powerful forces in time. Other people have power over you, but you too have power over them.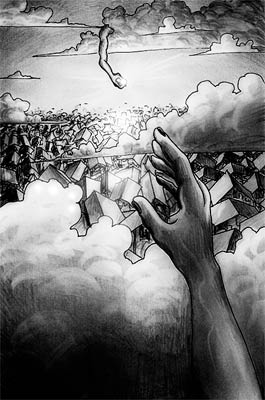 6: What You Bring

The Hermit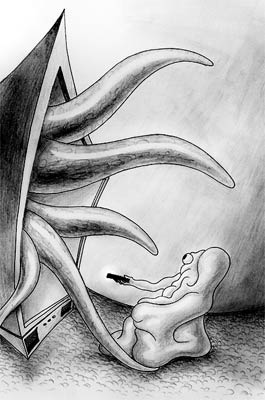 5: What They Bring

Ace of Wands

A wand is a means to a magical end. If you don't like what you're seeing, use yours to change the channel.